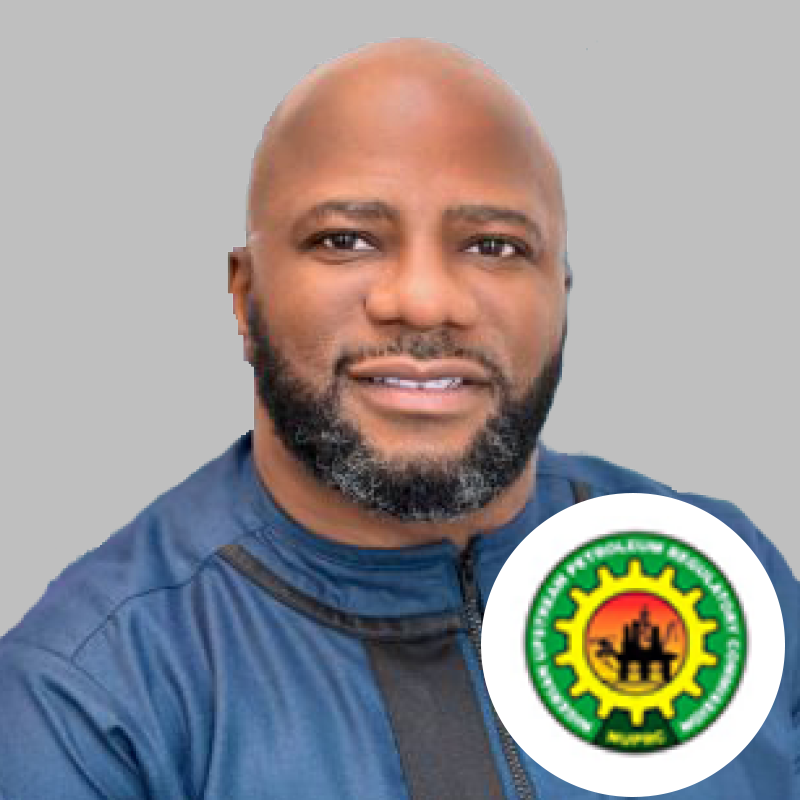 Nigerian Upstream Petroleum Regulatory Commission (NUPRC)

22 years oil & gas industry experience in legal and regulatory affairs, oil & gas policy, litigation and dispute resolution, contract engineering & management, supply chain management and strategy, commercial negotiations, planning and performance management, category management and contracting process:
* Strong legal background – multiple degrees in Law and significant business regulatory and commercial experience.
* Well-rounded supply chain management, contracting, planning, strategy and tender evaluation skills - Contributed as Supply Chain Management expert to development of several contract strategies; provided commercial leadership in multiple roles.
* Strong commercial savvy; successfully developed commercial strategies and led negotiations worth millions of dollars, saving millions of dollars cumulatively from this process.
* Experienced contracts manager, contracts specialist, coach and leader in category and transaction management, pre and post award contract management and assurance.
* Global footprint of work experience in Europe, Middle East, North America and Africa.
* Speaker at international and local Supply Chain Management Conferences and Workshops.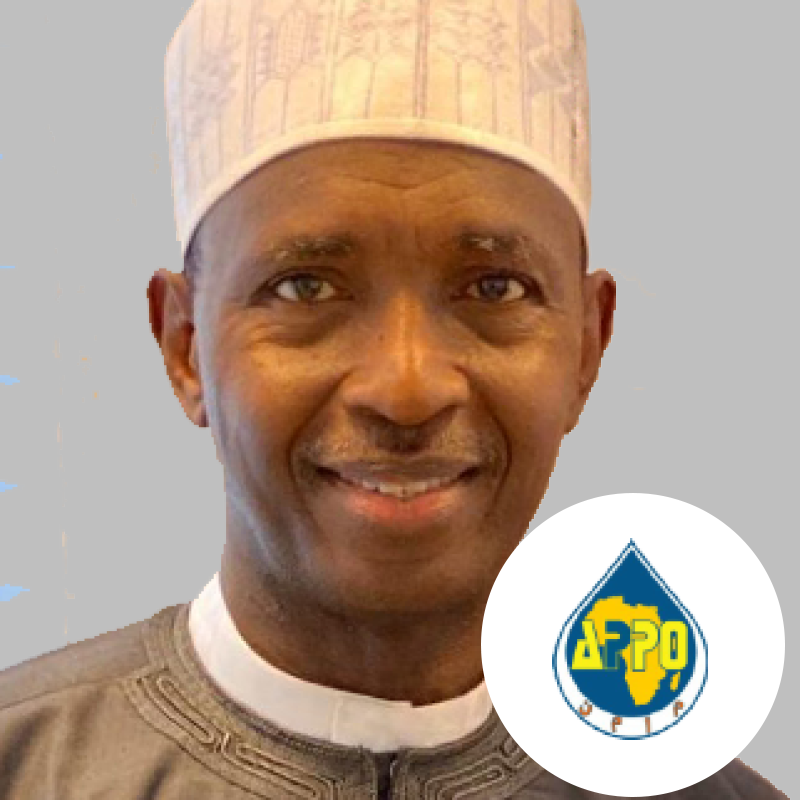 H.E. Dr. Omar Farouk Ibrahim
African Petroleum Producers Organisation (APPO)

Dr. Omar Farouk Ibrahim holds a Doctorate degree from Rutgers University, New Jersey,
USA, 1988.
He is the Secretary General of APPO, a position he assumed in January 2020. He is also
the World Energy Council Vice Chair for Africa.
Until then, Dr. Ibrahim was Adviser on International Energy Relations to four successive
Petroleum Ministers of Nigeria. He was OPEC Governor between 2015 and 2020, and
Executive Board Member at the GECF.
Dr. Ibrahim was Head of the PR and Information Department at the OPEC Secretariat
(2003-2010).
He also held the position of Managing Director of the Nigerian Federal Government Owned
Newspaper, The New Nigerian (1999-2003)
Ministry of Energy, Ghana

Mr. James Yamoah is the Director, Petroleum Upstream at Ghana's Ministry of Energy. Prior to joining the Ministry of Energy, James had held several executive and management positions at the National Oil Company; the Ghana National Petroleum Corporation (GNPC) including Chief Operating Officer, General Manager Technical and General manager HSSE. He currently oversees Ghana's upstream operations, which comprise pre-licensing, licensing, exploration and appraisal, field development and production, disposal, and decommissioning.
James is a geoscientist who received a US government grant in 2010 to train as an Emerging Leader in the Environment and Extraction Program at Duquesne University.
He holds a Geology degree from the University of Ghana and a Master's degree in petroleum geoscience from Heriot Watt University in Edinburgh. He also has a Master of Finance and Strategy degree from Manchester Metropolitan University and a graduate of PETRAD's programme in "Petroleum Policy and Resource Management" in Stavanger, Norway.
James has over 17 years of experience in the Ghanaian oil and gas industry. He is a member of the Governing Board of the Ghana Geological Survey Authority (GGSA), a member of SEG and AAPG, and a council member of the Ghana Institution of Geoscientists (GhIG).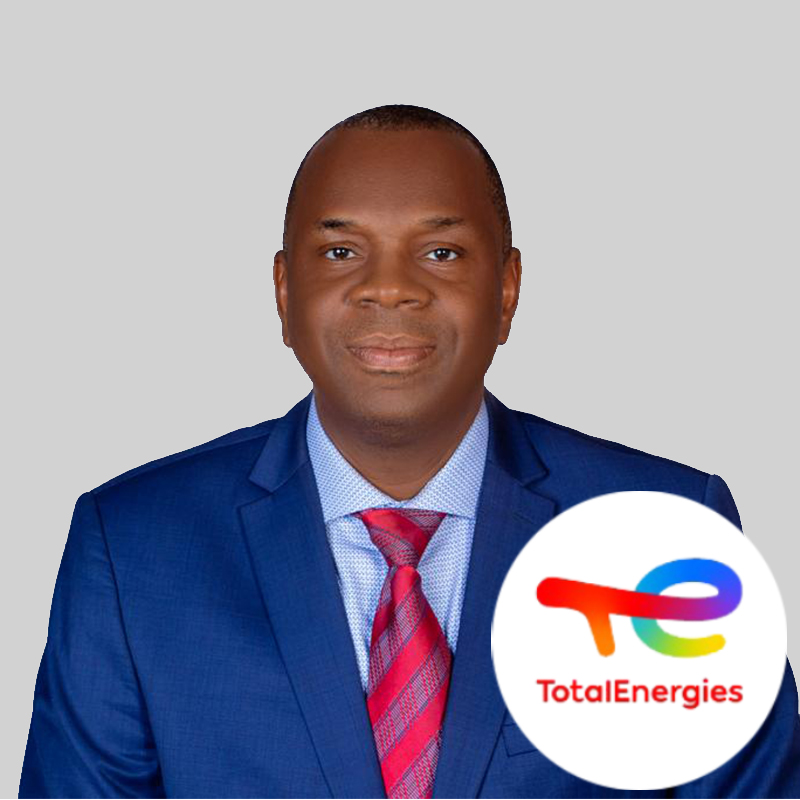 TotalEnergies

Born on June 16, 1970, Mr. Cyprian Mgbechi Ojum hails from Ogbogu in the Ogba Egbema Ndoni Local Government Area of Rivers State, Nigeria. He earned a Bachelor's degree in Educational Management & Planning from the University of Port Harcourt, a Master's degree in Educational Management from the Rivers State University of Science and Technology, Port Harcourt, and a Master of Science degree in Logistics and Supply Chain Management from the Cranfield School of Management, Cranfield University, United Kingdom.
Mr. Ojum began his career on November 1, 1995, in the Contracts and Procurement Division of TotalEnergies EP Nigeria Limited (formerly Elf Petroleum Nigeria Limited) as a Shipping Officer. In 2005, Mr. Ojum was assigned to Paris, France, as a Contracts Engineer for the OFON II Project, where he spent three years contributing to the FEED and Basic Engineering phases of the project.
On August 1, 2019, Mr. Ojum was appointed Deputy General Manager of Nigerian Content for Total Upstream Companies in Nigeria, and placed Mr. Ojum at the forefront of Nigerian Content matters for TotalEnergies in Nigeria. He leads the Nigerian Content teams managing both TotalEnergies EP Nigeria Limited (TEPNG), also known as the JV Asset, and TotalEnergies Upstream Nigeria Limited (TUPNI), known as the Deepwater Asset.
Mr. Ojum is highly active in Nigerian Content issues and has served on various committees and facilitated numerous Nigerian Content conferences across the country. In recognition of these efforts, Mr. Ojum has been appointed to strategic assignments.
▪ On July 7, 2022, the Nigerian Content Board appointed Mr. Ojum as Chairman for the Industry-Wide Committee on In-Country Manufacturing of Pumps, Valves, Flanges, Gaskets, Bolts and Nuts, Metering Equipment, and Instrument Fittings.
▪ On February 15, 2023, Mr. Ojum was appointed Chairman of the Nigerian Content Subcommittee for the Oil Producers Trade Section (OPTS) of the Lagos Chamber of Commerce and Industry.
▪ Additionally, Mr. Ojum was unanimously elected as the 2nd Vice President of the Chartered Institute of Purchasing & Supply Management of Nigeria on December 16, 2022.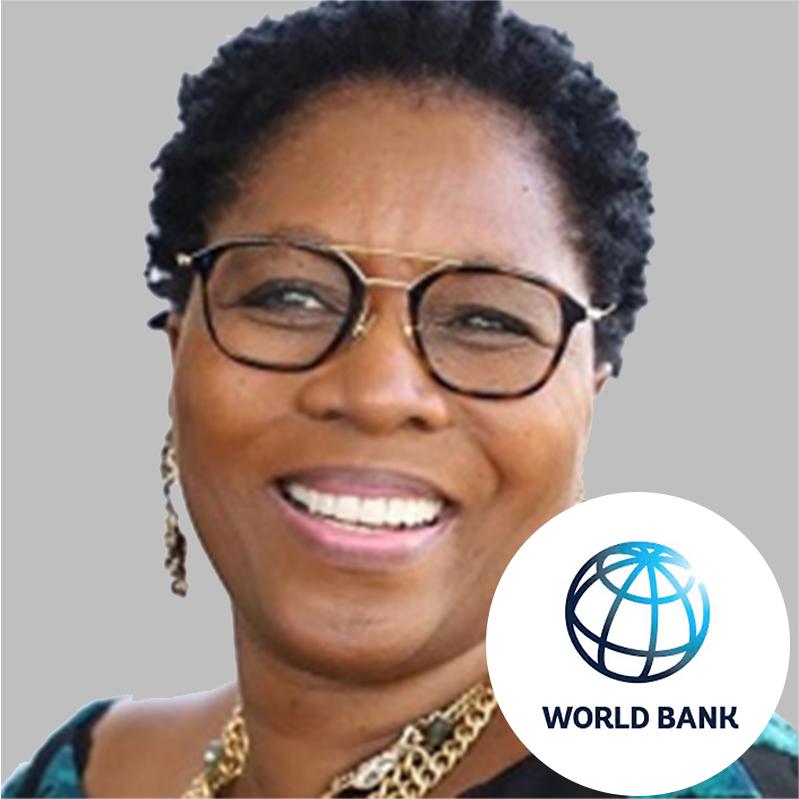 World Bank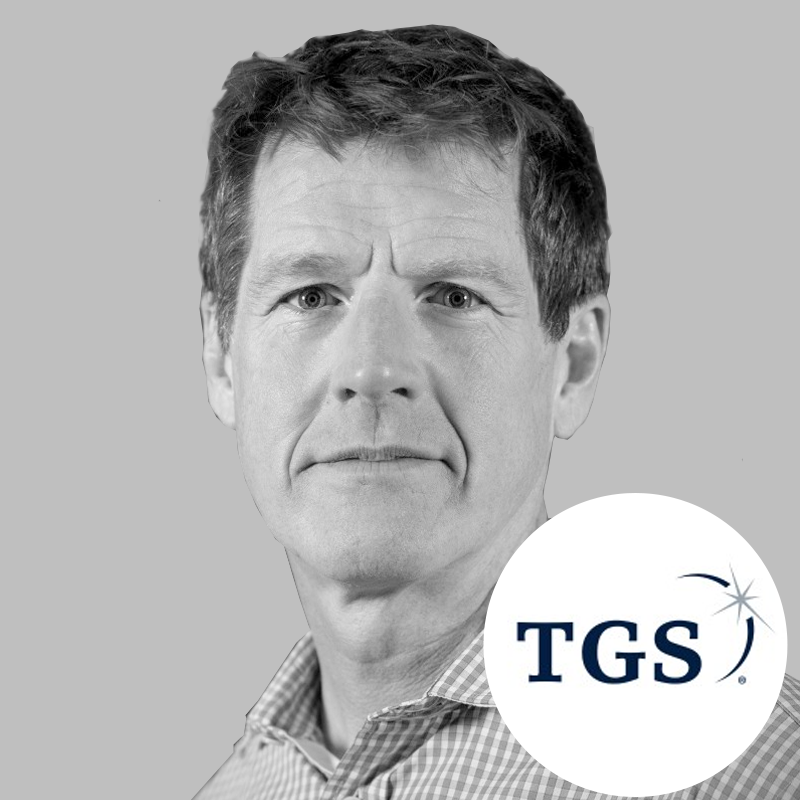 TGS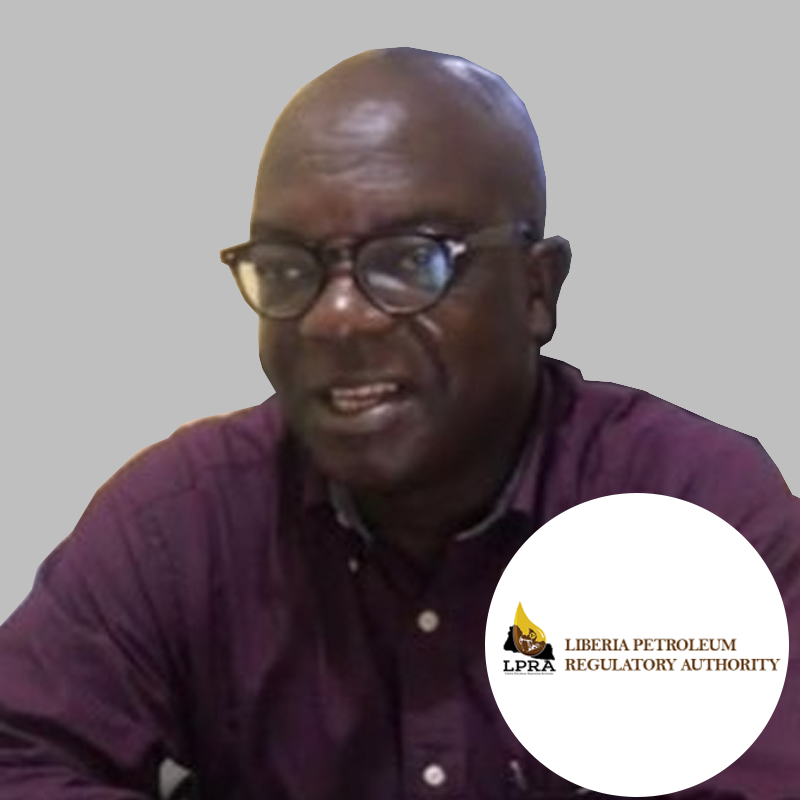 Liberia Petroleum Regulatory Authority (LPRA)

Rufus Tarnue joined the Department of Energy, Ministry of Lands, Mines, & Energy in 1984 and worked in the Department till 1990 when he left the country to seek refuge in the Republic of Ghana where he worked with the Ghana National Petroleum Corporation (GNPC) as a geologist.
He returned to Liberia after working for ten years with the GNPC. Upon his return to the country, he worked with several companies in hard rock exploration (gold & diamond) including Freedom Gold Ltd. and Liberty Gold Exploration Company. In 2004,Mr Tarnue returned to the Department of Energy this time to serve as Energy Project Coordinator. During the period he worked on several energy projects including the formulation of the Rural and Renewable Energy Agency and the National Energy Policy, amongst others. He has acquired vast experience coordinating various energy projects during this period of energy sector reform He also had a part time lecturer assignment at the Department of Geology, University of Liberia.
In February 2011,Mr Tarnue joined the National Oil Company of Liberia(NOCAL) as Vice President for Technical Services. He now serves as Deputy Director-General for Technical Services at the newly created Liberia Petroleum Regulatory Authority (LPRA).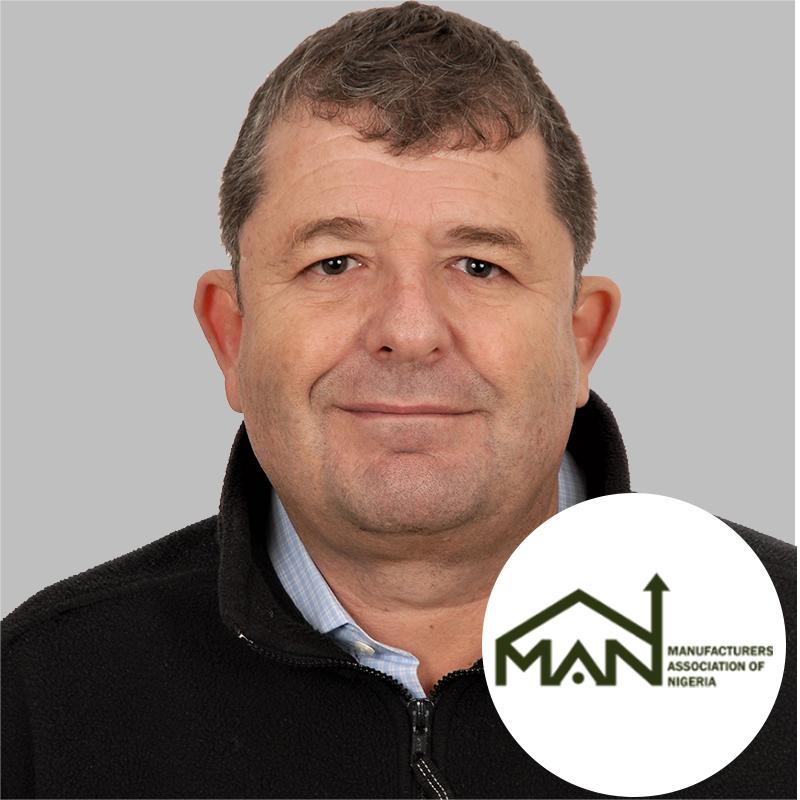 Vassily Oye Barberopoulos
MAN Local Content Group, Manufacturers Association of Nigeria

Nigerian, born in 1962 in Lagos, Nigeria.

• BA Econ, Rollins College, Florida, USA,
• MSc International Management, ASU, Arizona, USA.
• 1985-86 Industrial Applications Ltd.
• 1988 to date, part owner, CEO of Nigerian Foundries Ltd (1969)
• 2015 co-founded Kaldi Africa Ltd, Nigeria's premier Coffee Roastery.
• 2010 - Chairman of MAN Local Content Group.
• 2014 - Chairman of Manufacturers/Materials stakeholders on NCCF.
• Dec 2015- Member on the Nigerian Power Sector Local Content Forum under NERC.
• Director of Nexportrade Ltd, promoting intra-African trade.
• Nov 2016- MAN Governing Council
• May 2016- 2021 President of Ikeja Saddle Club.
• Oct 2017 Member of TWC of Federal Government LC on Public procurement.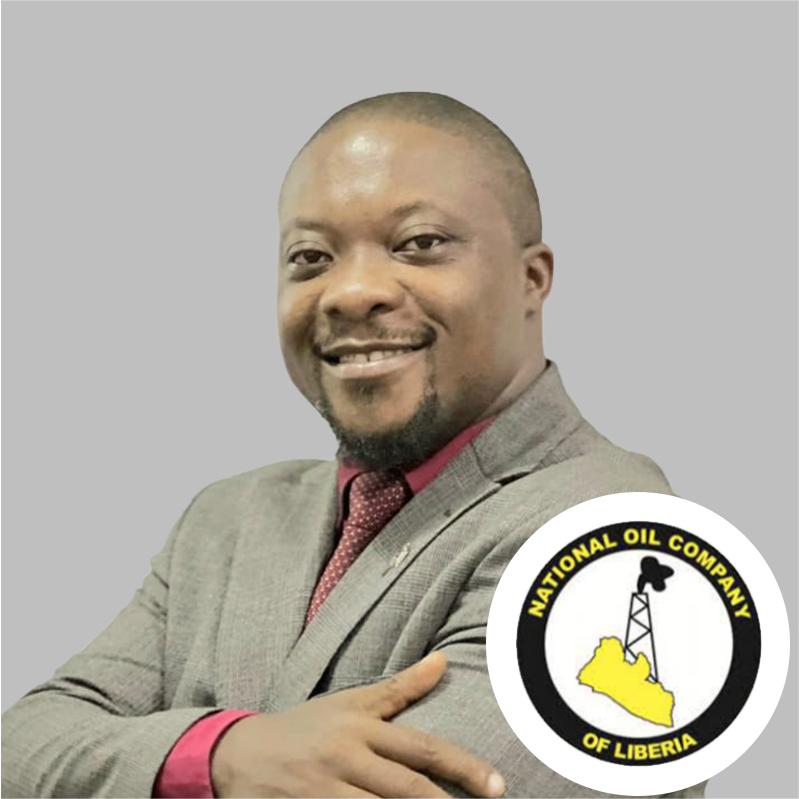 National Oil Company of Liberia (NOCAL)

Mr. Jarry comes from a background in chemistry and mathematics and some experience in down-stream petroleum operations with an emphasis in product testing and analysis. The years of experience as a chemist with the Liberia Petroleum Refining Company earned me the opportunity to work with a number of professional groups including Société Générale de Surveillance (SGS) International and Environmental Protection Agency (EPA) - Liberia to design Liberia's new Petroleum Products Standards/Specifications that is presently used in the country.
Mr. Jarry's incessant quest for more challenges in the Petroleum Industry led me to pursue knowledge in the up-stream sector of the industry where I've worked since 2013. As a Petroleum Engineer, he's gained experience in a number of disciplines as he worked with a great team of Geologists, Petrophysicists, and other geoscience professionals.
He has worked on a number of significant projects in the up-stream sector (with a focus in petroleum geochemistry) to develop my skills and gain the requisite experience for more challenges ahead. Other projects were in the following areas:
- Well drilling and geochemical evaluation (Timbo-1 & Iroko-1 offshore Liberia among others)
- Developing plans to drill oil exploratory wells
- 2D/3D seismic interpretation
Mr. Jarry enjoys his work as an engineer and have a great relationship with my team of engineers and geologists. It's also exciting to work with IOCs and other partners in the industry.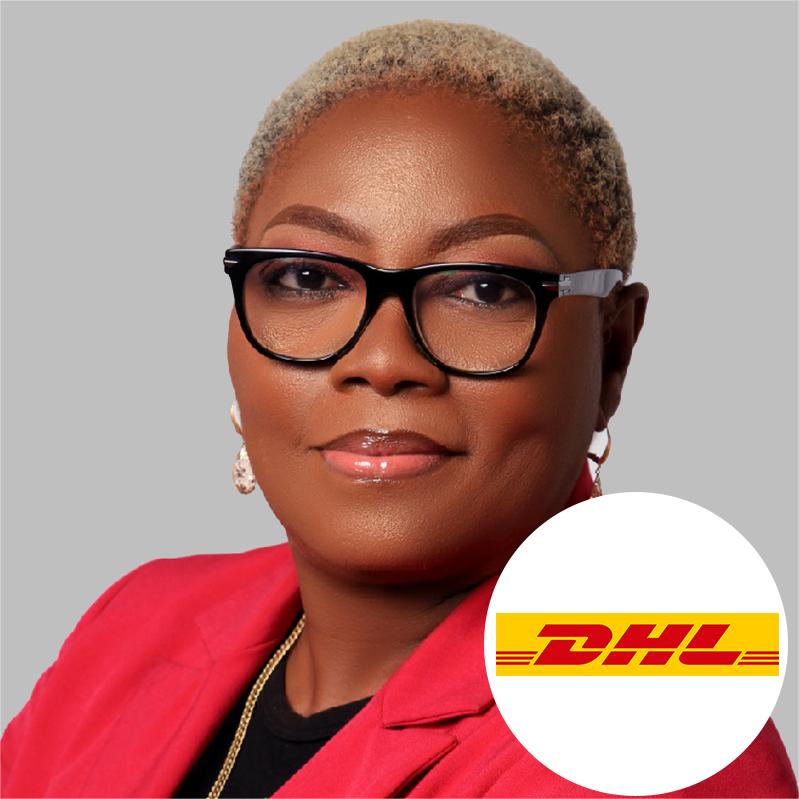 DHL Global Forwarding Nigeria

Maureen Adibuah is the Country Manager, DHL Global forwarding Nigeria. With over 20 years' industry experience across Management, Operations and Commercial across Middle East and Africa.
She is a Lawyer and a consummate Sales professional, a Management executive professional with demonstrated achievements in Supply Chain Management, business development and project management with special interest in Oil and Energy Sector.
Ministry of Mines and Hydrocarbons (MMH), Equatorial Guinea

National Agency for Oil, Gas and Biofuels (ANPG), Angola

Ministry of Oil, Gas and Mines, Republic of Gabon

Gambia National Petroleum Agency

United Nations Development Programme (UNDP)

Chevron

Société Nationale d'Opérations Pétrolières de la Côte d'Ivoire (PetroCi)

ExxonMobil

Ghana National Petroleum Corporation (GNPC)

Mauritanian Hydrocarbon Company (SMH)

Ministry of Water and Mines (MEEM), Benin

National Oil Company of Liberia (NOCAL)

Ministry of Petroleum and Energies, Senegal

Africa Finance Corporation (AFC)

NNPC Upstream Investment Management Services (NUIMS)

Africa Energy Investment Corporation (AEICORP)

The Ghana Oil and Gas Insurance Pool (GOGIP)

The Petroleum Directorate of Sierra Leone (PDSL)

Aker Energy

Angola O&G Service Companies Association

Petroleum Commission Ghana

BW Energy

First Exploration and Petroleum Development Company

Chukwuemeka Odumegwu Ojukwu University